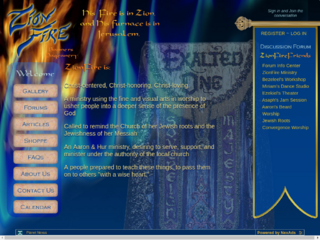 Welcome to the ZionFire gallery!
We invite you to spend some time in the ZionFire Gallery and immerse yourself in artistic expressions of the beauty and character of God through fabric sculpture. ZionFire is a repository of discussions and articles about all forms of expressive worship, including dance, pageantry, and the rich heritage of our Jewish roots.

Comments
Be the first to leave a comment for ZionFire!

Search Sites

ZionFire Statistics
Ad Views: 401,881
Unique Viewers: 35,368
Ad Clicks: 482
Genre: Art & Literature

Contact ZionFire