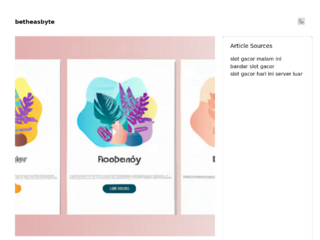 Bethea's Byte is Reloaded
With a brand-new focus, Bethea's Byte Reloaded is the home for NEWS, OPINIONS, DEBATES, YOUR VOICE and JUSTICE SERVED. The focus is now on True Crime and Justice Stories. We still are seeking your opinions on things in Criminal Justice. Look for these stories in Print and on Video as I am LIVE every Weekend.

Comments
Be the first to leave a comment for Bethea's Byte Reloaded!

Search Sites

Our Links

Bethea's Byte Reloaded Statistics
Ad Views: 183,116
Unique Viewers: 12,856
Ad Clicks: 595
Genre:

Contact Bethea's Byte Reloaded